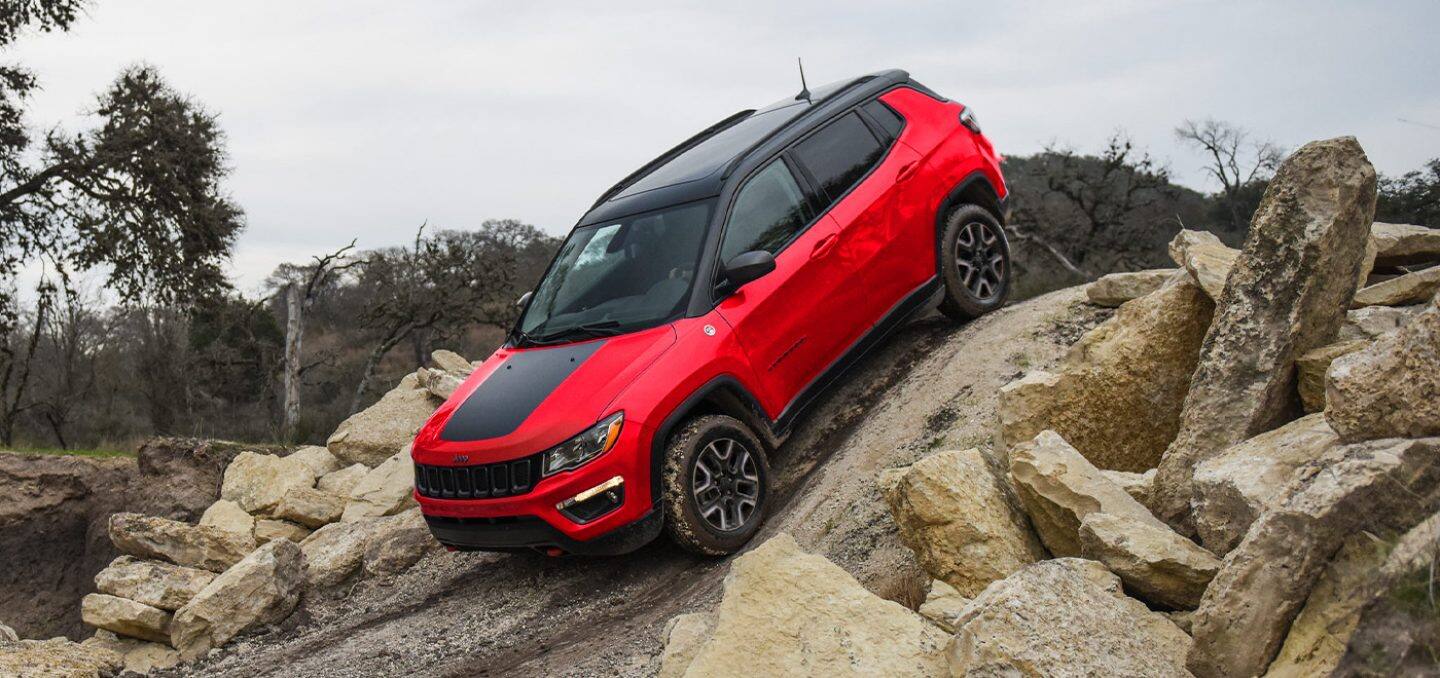 Jeep Oil Change Service Plymouth MI
Presented by Dick Scott
Oil changes are essential; it seems as though it's been said since the dawn of time. And it's widely accepted with no question, maybe just because it seems obvious, but the reasoning behind the significant need for regular oil changes is actually more in-depth. The service center technicians at Dick Scott CDJR want to make sure you know what your car needs and why. That's why we've answered all the questions you might have about oil changes. Continue reading to learn more!
What is the Job of Engine Oil?
The first job of oil is to lubricate the engine internals. All the moving parts inside your Jeep's engine, like the valves, pistons, crankshafts, etc., are moving thousands of times per minute, which creates a lot of friction. This friction, in turn, makes heat, and a lot of it. In fact, the average operating temperature for a car's engine is right around 200 degrees Fahrenheit. With old, dirty, broken down engine oil, the engine internals will get less lubrication, causing the engine's temperature to rise. Leaving dirty oil can cause fatal damage to your engine, often times marking the end of its life. Keeping clean oil in your engine will also prevent the buildup of sludge. Sludge is a black gelatin-like substance made up of old oil, water, and debris. By keeping your engine clean and free of sludge, you're significantly decreasing the chances of seizing and overheating. Remember, a clean engine is a healthy engine!
What Happens if I Don't Get an Oil Change?
Going for long periods without getting oil changes can cause your oil to break down, burn, and get dirty. Without clean oil running through the engine's internals, the moving parts can start rubbing together. Over time, this contact can cause metal shavings to get into the oil that's left, contaminating the oil and contributing to sludge build-up. Also contributing to sludge buildup is temperature and water in the oil. Cold weather can cause the oil to harden. If your car will be sitting a lot this winter, as millions will be, it's essential to start your engine and let it run for about fifteen minutes. This will get the oil circulating, warming it, and preventing it from settling.
How Do I Tell if I Need an Oil Change?
The most surefire way to tell is to check the oil level on the dipstick. Ideally, you'll want to check it when the engine has been off for at least twenty minutes. Take a rag or a paper towel, pull the dipstick out of the tube, wipe the oil off, dip it again, then pull it back out and inspect. There are two dots at the bottom of the dipstick representing one quart of oil. If the oil is at least between the two dots, that's good. If it's below the halfway mark, you might just need a top off. If the dipstick is dry, it's time for an oil change! You should also note the color of the oil and if there are any metal shavings in it. If you've gone too long without an oil change, you might notice decreased acceleration, rough idling, more exhaust than usual, and increased engine noise.
Get Your Oil Change Service at Dick Smith CDJR
When you take your Jeep to Dick Smith Chrysler Dodge Jeep Ram, you can be sure your car is getting the care it deserves from expert mechanics with extensive training and experience on all Mopar vehicles. If it's time to get your oil changed, you can schedule a service right here on our website! Or you can use our Express Lane, where our expert technicians will perform your oil change, tire rotation, a multi-point vehicle inspection, and more! No appointment necessary!